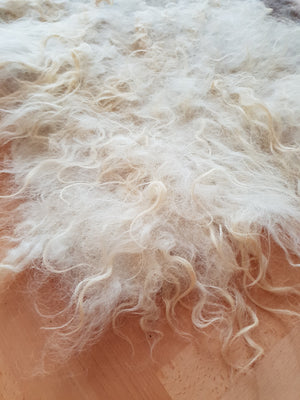 Sheep shape rugs
---
Animal-friendly sheep rugs with a dry felted mat base instead of real leather because we love our sheep and want them to grow their wool for us for years to come.
All our rugs are made in Croatia with wool sourced from the area well known for its waterfalls, the Plitvice Lakes.
Measurements are taken, including hair.
It is normal for felted rugs to have some loss of hair; it's also possible to find a lost dry flower, a straw, or even a thorn as nature's gift for you.
If you have always liked that cozy, warm, and hairy floor piece but were put off by the fact that it is made in an animal-unfriendly way, then you can be assured that these rugs were made from carefully sheared wool from a flock of 60 beautiful sheep, each with their own name, who are still happily grazing their grass somewhere in the wild pastures of Lika.